Fairbanks City Tour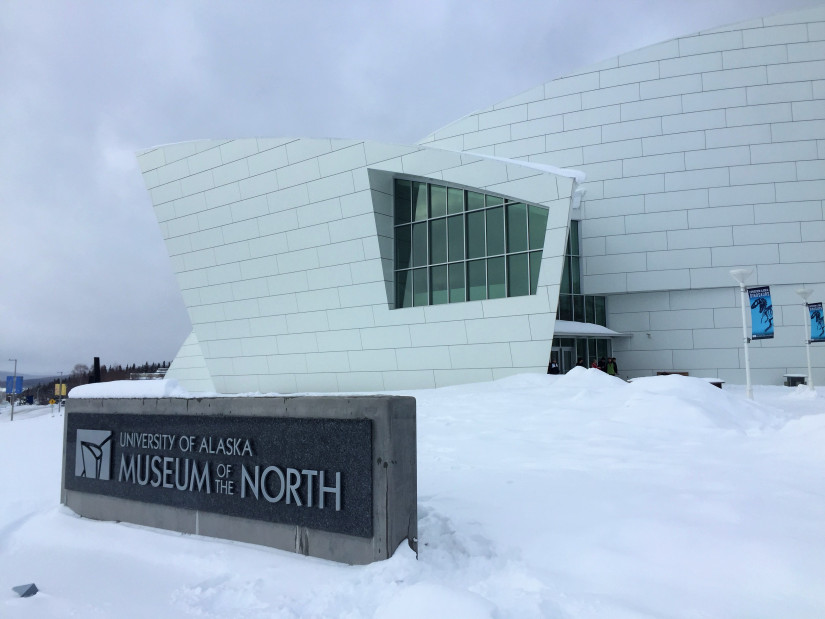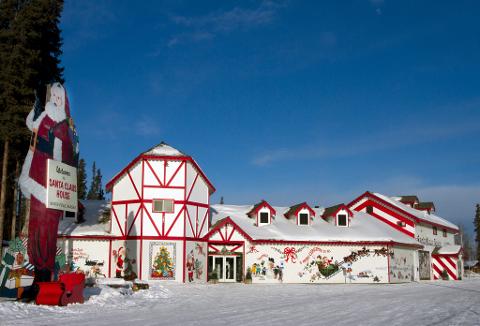 Duration: 4 Hours (approx.)
Location: Fairbanks, ALASKA
Product code: FBCT1
Tour Contents:

Your tour will introduce you
to Fairbanks, the 2nd largest city in Alaska. Lean about Arctic and
local Athabascan culture at the Morris Thompson visitor center and the Museum
of the North at the University of Alaska-Fairbanks. At the Golden Heart Park
downtown, you can see a statue of "Alaska's First Family"- a tribute to the
Native families who were here first and take some photos in the snow. The tour
will also take in Santa's House in the town aptly named North Pole, just a
short drive outside of Fairbanks.
*This tour doesn't operate on holidays. ; the Santa Claus house only has limited hours in the winter
Inclusions:
-Round trip transportation,
1 bottle of water, entrance tickets for locations listed, guide and narration. (To guarantee a Chinese speaking guide for
your drive to the sledding site, the group booking the tour must be at least 6
people.)
Exclusions:
Meals, other entrance
tickets not listed above, tips for driver and guide ($8 and above is the
suggested tip per guest per activity.)
Schedule:
Schedule:
Tour pick-ups start at 12:00. Please be ready in the lobby. We will depart at 12:30 for the Golden Heart park in the center of town. Following a quick stop there, we will head to the Morris Thompson Visitor Center to learn more about local culture. We will stay about 50 minutes and at 2:00 p.m. depart for the University of Fairbanks to tour the Museum of the North. At 3:30 we will meet up and head to the Santa Clause house in North Pole where you can buy gifts, take pictures and enjoy the feeling of Christmas. You will return to your hotel around 6:00 p.m.
*Please note that pick-ups are at various hotels. Your exact pick-up time will be determined by our office and you will be notified 1-2 days before your tour. Make sure to leave contact information.
CANCELLATION POLICY:
Winter Day Tours
30 days or more before- 100% is recoverable by client
15-29 days before- 75% is recoverable by client.
7-14 days before 50% is recoverable by client.
Less than 7 days- 0% is recoverable by client.
All of our tours require at least 2 people to depart. If you
book as a single person, be advised that your tour may need to be rescheduled
or cancelled if no others book at that time.
*We will not refund your money if you missed any activity due to
lateness or your own reasons.
In Alaska, winter weather conditions sometimes influence our
scheduled activities. If for reasons of safety, we feel it necessary to cancel
your booked activity, we will first try to reschedule it. If that is not
possible, we will refund your money. This must be initiated by our company and
not the client.
Aurora Expeditions
Fairbanks Winter Pick-up Route
Guidelines:
Aurora Expeditions provides pick-up for all FIT guests (who
have pre-booked a tour) at the following hotels starting 1 hour before the
beginning of each activity. Guests' exact pick-up time will not be provided.
Guests must wait in the lobby during their assigned pick-up window, which will
show on their emailed confirmation order. If they would like an estimated pick
up time, they may call the Alaska Operator at: (+907-331-0588). Guides will only
wait for guests for 5 minutes after their scheduled pick-up time. If the guests
aren't there on time, they forfeit the right to pick-up and their booked
itinerary. No money will be refunded.
Pick-Up Locations
Fairbanks South and East
(off of Airport Rd. and Steese Highway): Picked up 30-0 minutes before activity
start time
Regency Fairbanks Hotel
Westmark Hotel
Springhill Suites by Marriott
Best Western Plus Pioneer Park
Fairbanks West and North
(off of Airport Road and University): Picked up 60-30 minutes before activity
start time
Best Western Plus Chena River Lodge
Extended Stay America
Sophie Station Suites
Holiday Inn Express & Suites
Hampton Inn & Suites
Wedgewood Resort
Walmart Parking Lot near the liquor store
Start Times for
Activity
Dogsledding- 10 am
City Tour- 12:30 pm
Arctic Circle Tour- 1 pm
Ice Fishing- 1 pm
Chena Hot Springs: 12:00
or 5:30 p.m. * please check if yours is a morning or evening tour
Aurora Viewing- 10:00 p.m.